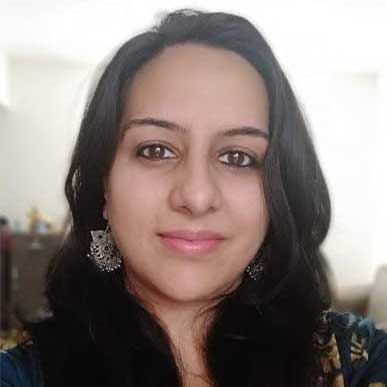 "From the start there was a lot of structure even while taking the brief, I was asked the right questions to bring out what I really wanted to communicate through this ad film. And then the journey started of creating a story, finding the right people, and I have to say it was effortless.
While I was part of the process I never felt the load of it because everything was done seamlessly by your team, you always had amazing expert advice which went beyond just the conventional answers towards creative problem solving at each step. So many small technical details which one may miss were taken care of. Attention to those tiny details makes all the difference I think.
On the day of the shoot, it was perfectly planned, everything was taken care of before I or others arrived. Throughout the day without showing any hint of the effort you're putting in, you guys managed the whole show. When I think of other shoots I've done I realise how much you guys were doing at backend to make it seem so easy to all of us.
Now about the final output. The video was beautifully created, there were so many stories but it takes a special skill to combine their stories in such a unique way to tell that one story that has all our stories.....it was so beautifully put together, with emotions being captured and being portrayed, the small hand gestures and body language that was included that one wouldn't normally imagine can be done from one take. It also shows the depth of connect you build with the brand and what we want to communicate that without us ever reiterating, you bring out and communicate our message in such an authentic way.
Everyone who I shared the film with, all the participants, the audience, colleagues and co-workers simply were amazed and awed at the output. We had never imagined it to come out so well, we started with an idea of a typical ad film saying here is our service this is why you should take it. But we ended up getting a beautiful authentic and heartfelt rendition of why we are really doing this work. It was such a beautiful reminder to us about the real reason for being in this field.
The video has connected with so many people who didn't realise they needed help and those who did but didn't know what kind of help. Some of them have told me how watching the video was like their story being told to them, the video just spoke to them and connected with them at the deeper level. And that's what makes it so beautiful and wonderful.
Kudos for bringing out the best in us :)"